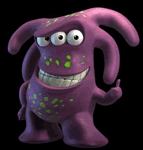 Code commenting through shortcut not working
started by
Savier
30 Jul 2019 - 04:52 PM
Posted 30 Jul 2019 and edited 31 Jul 2019
Code commenting through hotkeys not working for Component markup, Controller and Helper. Works for style or classes...
---
1 replies to this topic
Posted 31 Jul 2019 and edited 31 Jul 2019
Hi Savier
Thank you for notifying us, we appreciate this! The issue was replicated and will be fixed in the nearest future!
Best Regards,
TWS Team
---
---